Personal Watercraft (PWC) in Virginia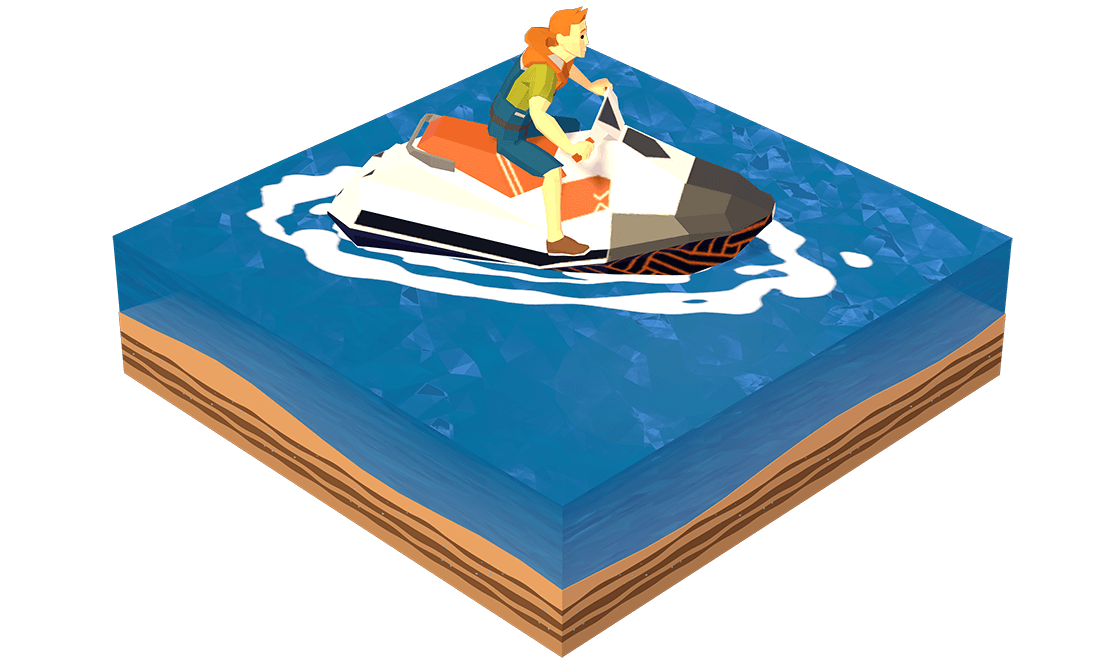 Each person on a PWC or being towed by a PWC must wear a USCG approved PFD type I, II, III or V at all times. Inflatable life jackets are prohibited for PWC operators or passengers.
Operators on personal watercraft equipped with a lanyard-type engine cutoff switch must attach the lanyard to their clothing, PFD, themselves or as appropriate for the specific devices.
No person shall operate a personal watercraft between sunset and sunrise.
In Virginia you may not operate PWC in a reckless manner by zig-zagging through congested traffic, or jump the wake of another boat in a careless way and needlessly close to it. It is forbidden and dangerous to ''spray'' another boater by swerving at the last moment in order to avert a collision.
In Virginia it is not lawful to operate a PWC while carrying passengers in excess of the number for which the PWC was designed by the manufacturer, including towed passengers.