Who needs to take a boating safety course in West Virginia?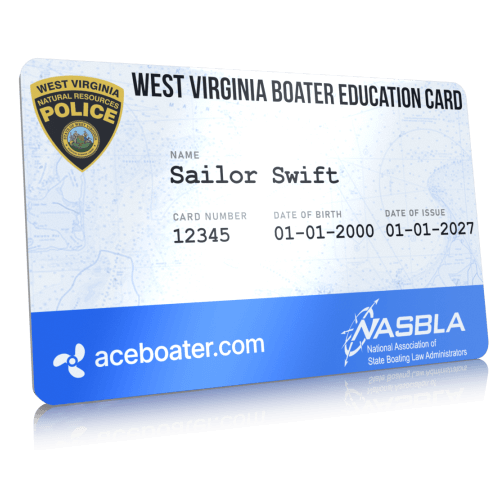 Unless exempted, beginning on January 1, 2001, no person born on or after December 31, 1986, may operate a motorboat or personal watercraft on any waters of this state without first having obtained a certificate of boating safety education from this or any other state. The certificate must have been obtained by satisfactorily completing a course of instruction in boating safety education.
This certificate must be in the possession of the person operating a motorboat or personal watercraft on the waters of this state. The operator shall show the certificate on demand of any West Virginia Natural Resources Police Officer or other law-enforcement officer authorized to enforce the provision of the West Virginia Code.
Study at your own pace
Pay only when you pass.

Complete and easy-to-read study guide.

Only $ 39.95 (online course, final test and online certificate included).
Chapter 1
Boating safety course introduction
Mandatory boater education
Boating terminology
Registration & Titling
Chapter 2
Boating Equipment
Personal Flotation Devices (PFDs)
Navigation light equipment
Other recommended equipment
Chapter 3
Trip Planning and Preparation
Pre-departure checklist
Launching & Retrieving a boat from the water
Boat preventive maintenance
Chapter 4
Safe Boat Operation
Operator responsibilities
Navigation rules
U.S. Aids to navigation system
Chapter 5
Getting Underway
Docking & Undocking
Procedures for Anchoring
Carbon Monoxide Poisoning
Chapter 6
Emergency Preparedness
Boating accidents
Surviving in cold water
Rendering assistance - Accident report
Chapter 7
Other Water Activities
Small boats - Special dangers
Water skiing & towed devices
Water-Jet Propelled Watercraft (PWC)
Crystal clear. Our team works hard to develop intuitive and effective training. No endless reading, interactive learning is the key to success!
Take the final test
The boating exam consists of 60 multiple choice questions.

Open-book final test.

Free exam retries - Risk free!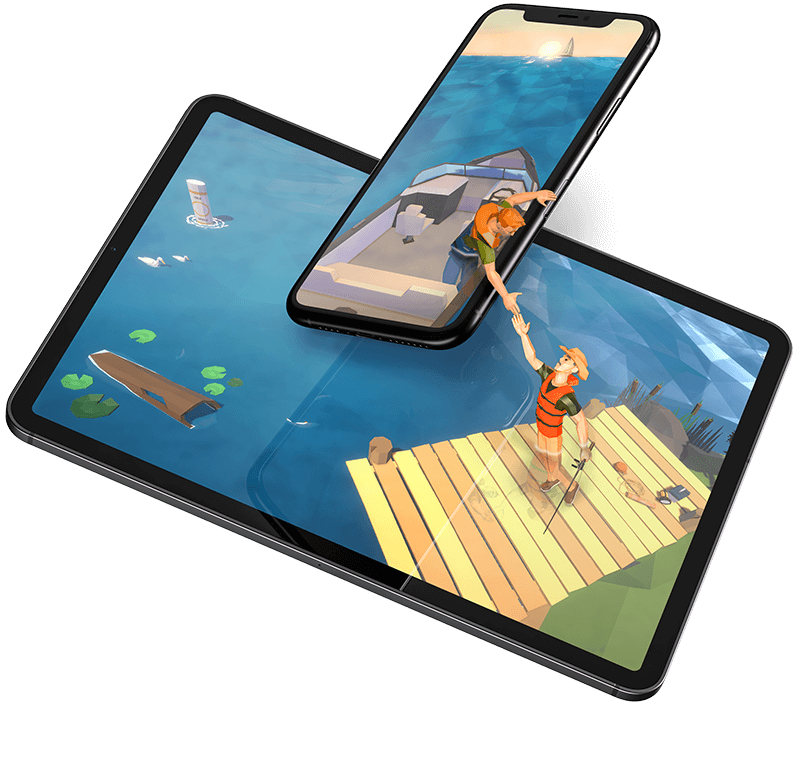 Print your certificate
Print your certificate and start boating now!

Your certificate is good for life.

You'll receive a wallet-sized card within 4-6 weeks.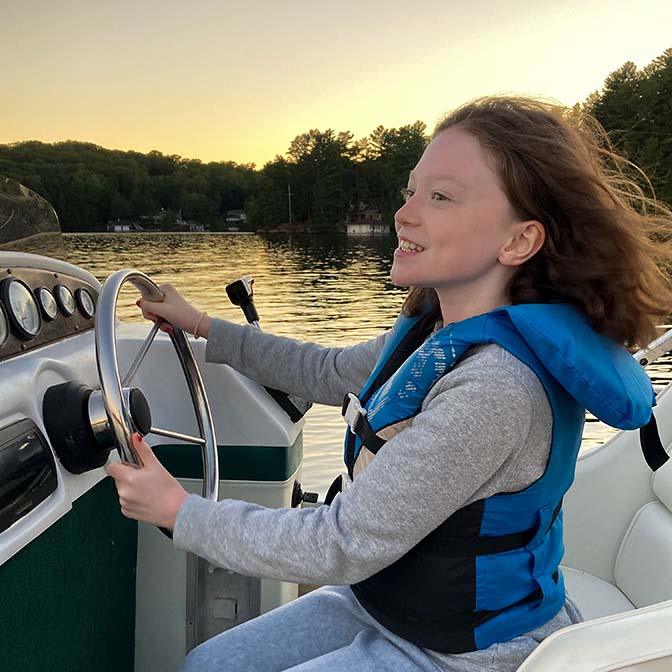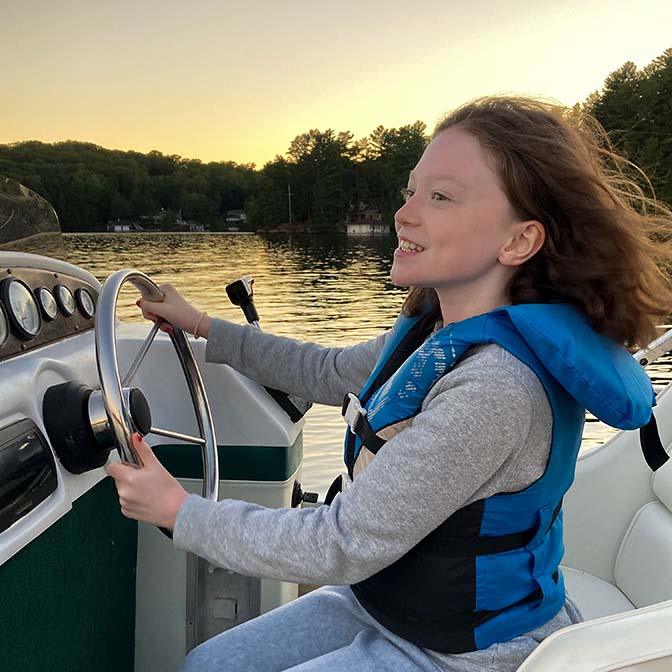 I loved how easy and simple the steps where to achieve the online course. I felt very prepared for the boating exam.... I love AceBoater and recommend it to anyone looking to get their boating license. 😍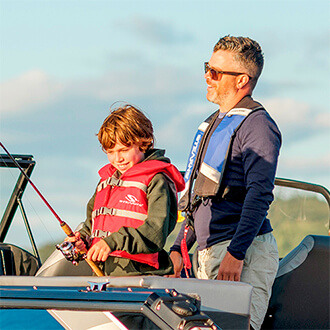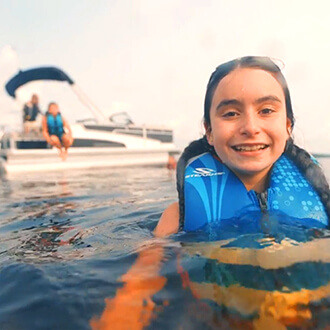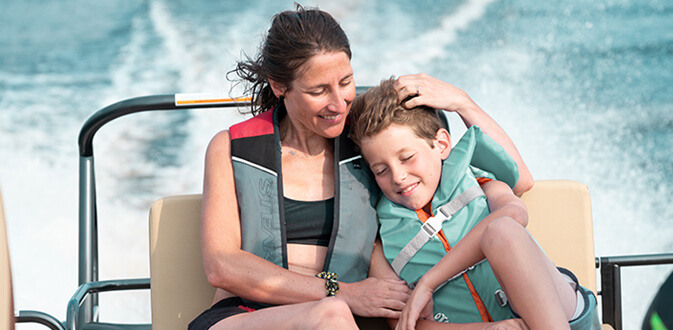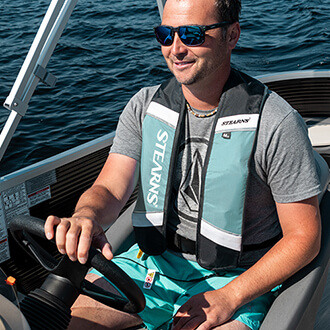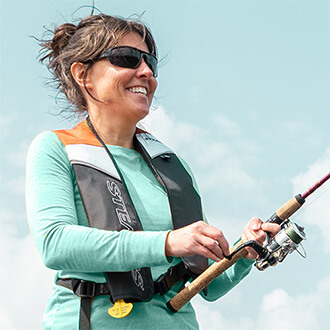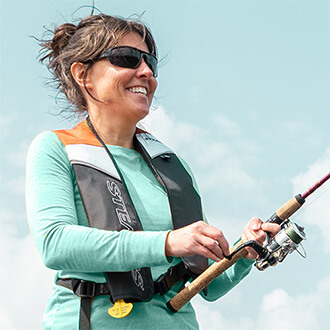 AceBoater was both inexpensive and informative. I learned what I needed about navigating. Thanks AceBoater!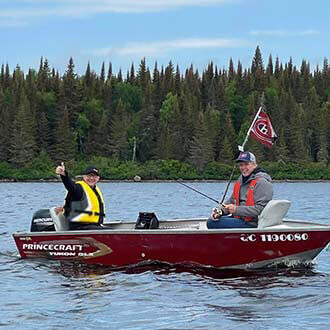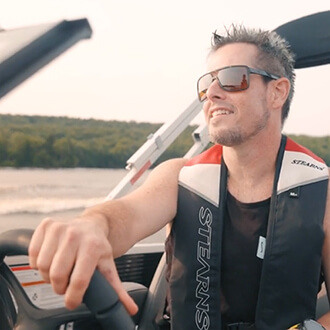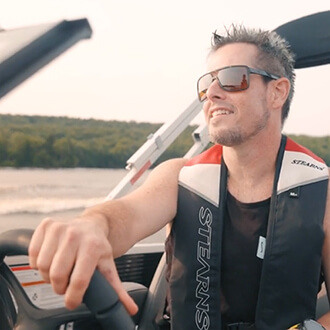 Excellent experience! Simple, fun and relevant. I feel confident and well equipped. I recommend!!
More than 500 000 boaters have trusted us
AceBoater is the best way to get your boating license and to have the freedom to go boating when you want, by yourself or with friends and family!
More boaters, more savings
We want to facilitate access to our boating safety course for groups and families. The more you are, the less you pay!
Save  $ - Pay only  $
$
A complete 3-hour course… well organized in 7 chapters
Study at your pace
The card is valid for life
Exam retries are free
Buy now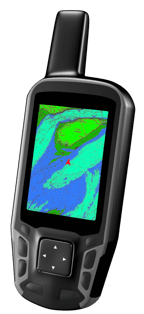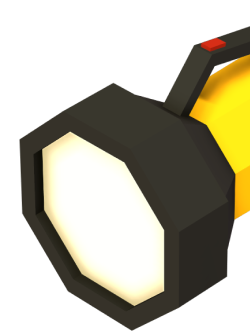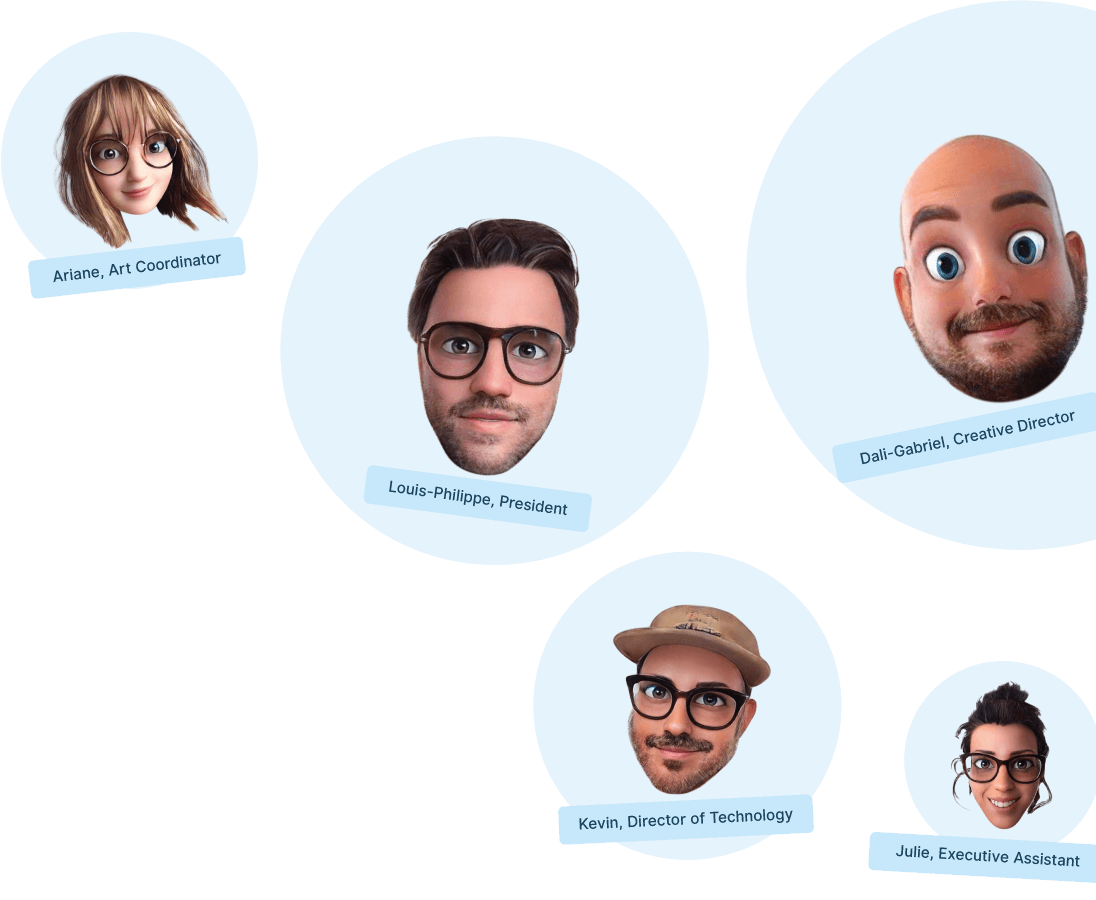 Made by passionate people
We wanted to create the most interactive and user-friendly online pleasure craft training platform for you. Our goal: to provide a clear, comprehensive and fun boater safety course, so that you can get on with the theory and go boating... NOW!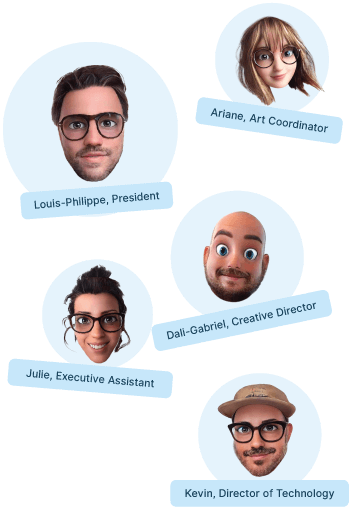 FAQ - Boating in West Virginia
Do I need a boating license if I'm only operating a jet ski/PWC in West Virginia?

Anyone born on or after December 31, 1986, must obtain a certificate of boating safety education before operating a personal watercraft (or other motorized vessel).

Who is exempt from having to acquire a boating license in West Virginia?

Anyone born before December 31, 1986 (however, many boaters complete the course in order to be eligible for discounted boat or PWC insurance)

Residents of other states who are at least 15 years old and who hold and are carrying a boating safety education certificate for a NASBLA-approved course in his or her state of residence

Anyone who is not a resident of the United States and who is visiting for a maximum of 90 days

Anyone who purchased the motorboat or PWC within the last 45 days, provided the person has never been charged with any boating violations.

I do not have a driver's license. Can I still get the West Virginia boating license?

You are not required to hold a state driver's license in order to obtain a boater education card.

Is West Virginia boating license accepted in other states?

Yes. All states that require boater education certification will recognize the West Virginia Boat Operator's Certificate, due to NASBLA-approved course reciprocity for non-residents.

What are the age restrictions to operate a powerboat in West Virginia?

Anyone wishing to operate a motorized vessel in West Virginia must be at least 12 years old.

People aged between 12 and 15 years old may operate a motorboat with less than 10 horsepower on their own, provided that they hold and are carrying a boating safety education certificate proving they have passed an approved boating safety education course.

People aged between 12 and 15 years old may operate a motorboat with 10 or more horsepower if accompanied on board by a person at least 18 years of age and who hold a boating safety education certificate (unless exempt).

What form(s) of identification does an operator have to carry on board?

Anyone subject to the mandatory education requirements must carry a boating safety education certificate.

How long are boating licenses valid in West Virginia?

Forever - they do not expire.

Why should I choose ACEBOATER.com?

we have hundreds of illustrations that will help you to better understand the content;

our online course is available 24/7.

you can access our online support by phone, email or chat.

we offer multi-platform training.

our Policy has always been, "Satisfaction guaranteed or your money back"!

What does the course cost?

Only $ 39.95 (online course, final test and online certificate included).

Do I need to register my boat in West Virginia?

To operate any vessel with a motor (whether or not the motor is the primary source of propulsion) on West Virginia waters it must be titled, registered and display valid registration decals. Boat registrations are valid for three years and expire on March 31.

What are the lifejacket (PFD) requirements in West Virginia?

Vessels may only be operated in or on West Virginia state waters if the vessel is carrying at least one US Coast Guard-approved wearable personal flotation device (PFD) in good condition that is readily available, approved for the appropriate activity, and of the correct size for every person aboard.

How can I get a replacement boating education card if I've lost it?

Before we can replace your boating card we must be sure that we originally issued it to you. Check with us by calling our toll-free number at 1 877 661-1938 to talk to an agent, or send us an email including your date of birth and we will contact you by email within 24 hours, during our office hours.

If you are certain that you took your online course with AceBoater.com, please log into your dashboard and click on "Order Replacement Cards".