Virginia Boater Education Card requirements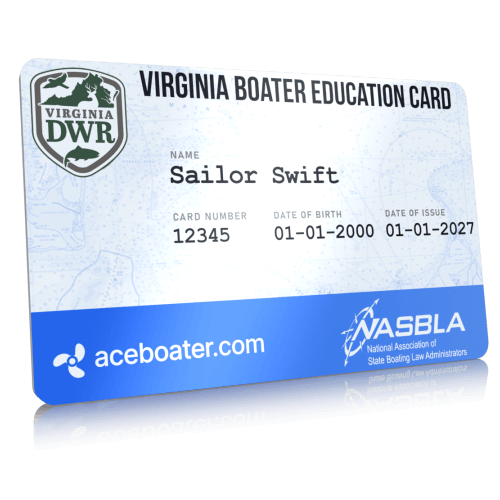 In Virginia, all motorboat operators with a 10 hp motor or greater, regardless of age
AND
All PWC (personal watercraft e.g. a Jet ski, Sea Doo) operators need to take a NASBLA approved boating safety course.
Take your Official Virginia Boating Test online now and be certified for life across North America.
Study at your own pace
Pay only when you pass.

Complete and easy-to-read study guide.

Only $ 39.95 (online course, final test and online certificate included).
Chapter 1
Boating safety course introduction
Mandatory boater education
Boating terminology
Registration & Titling
Chapter 2
Boating Equipment
Personal Flotation Devices (PFDs)
Navigation light equipment
Other recommended equipment
Chapter 3
Trip Planning and Preparation
Pre-departure checklist
Launching & Retrieving a boat from the water
Boat preventive maintenance
Chapter 4
Safe Boat Operation
Operator responsibilities
Influence of drugs and alcohol
U.S. Aids to navigation system
Chapter 5
Getting Underway
Navigation rules
Responsibilities between vessels
Docking & Undocking
Chapter 6
Emergency Preparedness
Boating accidents
Surviving in cold water
Rendering assistance - Accident report
Chapter 7
Other Water Activities
Small boats - Special dangers
Water skiing & towed devices
Water-Jet Propelled Watercraft (PWC)
Crystal clear. Our team works hard to develop intuitive and effective training. No endless reading, interactive learning is the key to success!
Do the assessments
Pass the chapter assessments.

Free retries - Risk free!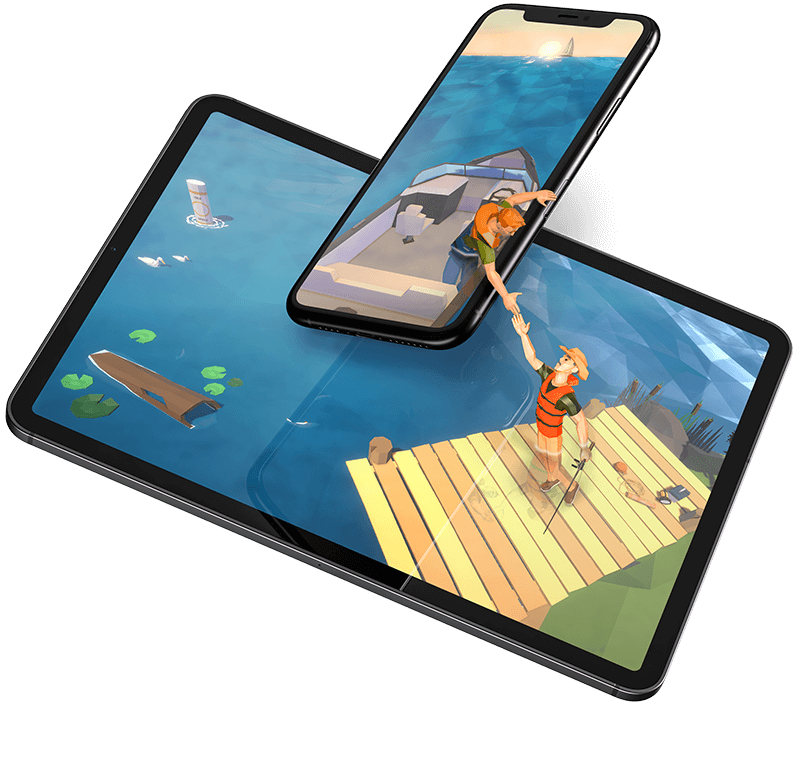 Print your certificate
Print your boater safety certificate and start boating now!

You'll receive a wallet-sized card within 4-6 weeks.

Your boating card is good for life.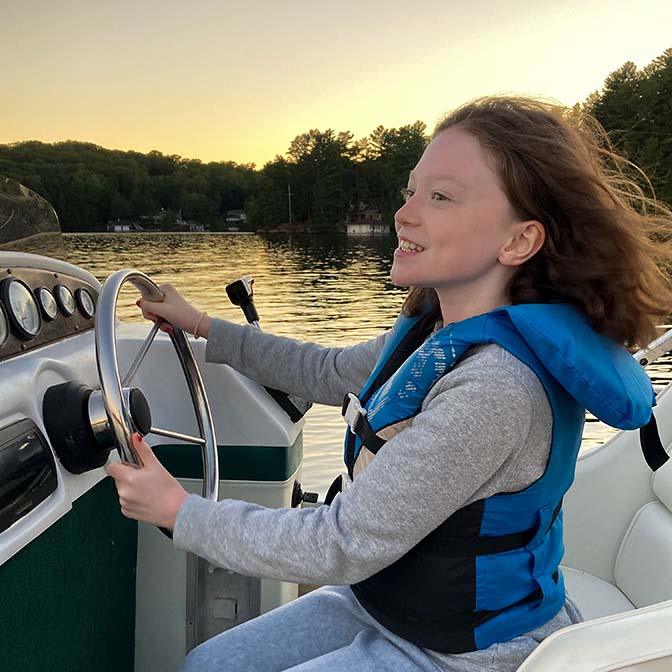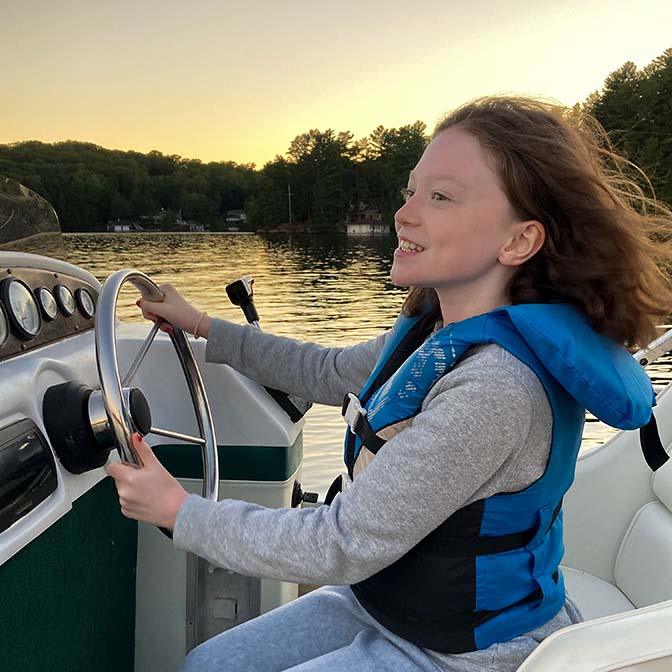 I loved how easy and simple the steps where to achieve the online course. I felt very prepared for the boating exam.... I love AceBoater and recommend it to anyone looking to get their boating license. 😍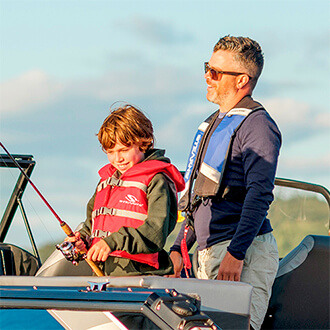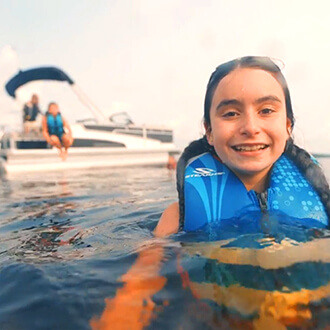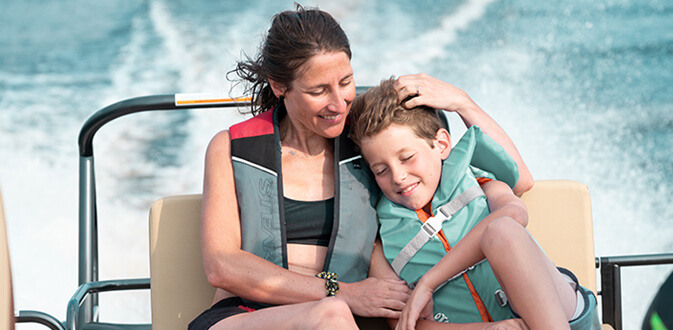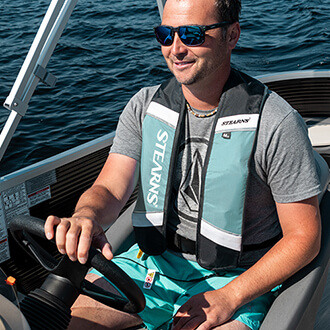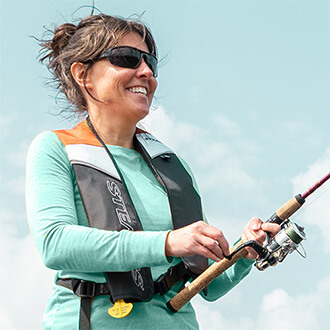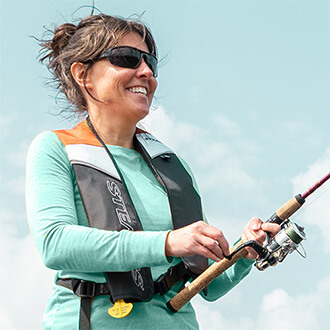 AceBoater was both inexpensive and informative. I learned what I needed about navigating. Thanks AceBoater!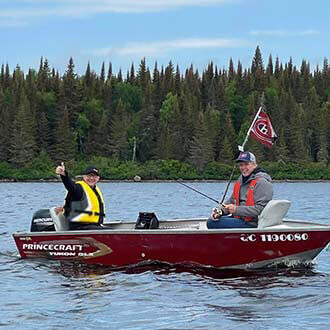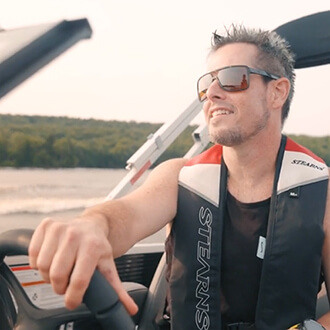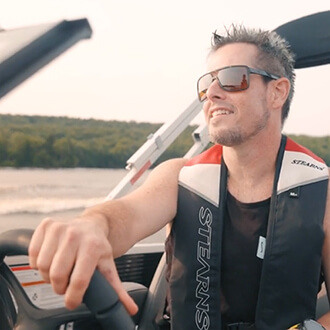 Excellent experience! Simple, fun and relevant. I feel confident and well equipped. I recommend!!
More than 500 000 boaters have trusted us
AceBoater is the best way to get your boating license and to have the freedom to go boating when you want, by yourself or with friends and family!
More boaters, more savings
We want to facilitate access to our boating safety course for groups and families. The more you are, the less you pay!
Save  $ - Pay only  $
$
A complete 3-hour course… well organized in 7 chapters
Study at your pace
The card is valid for life
Exam retries are free
Buy now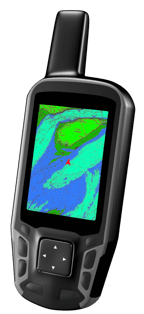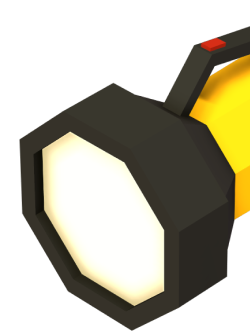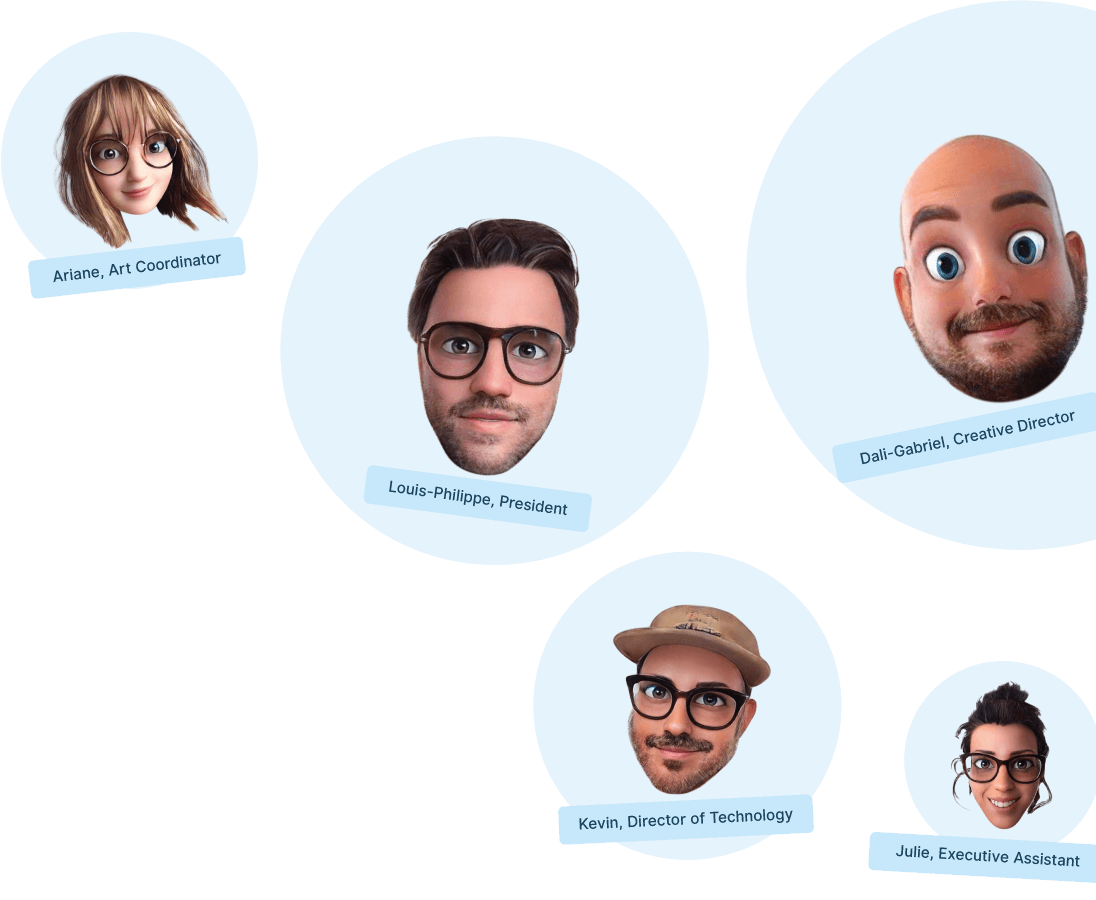 Made by passionate people
We wanted to create the most interactive and user-friendly online pleasure craft training platform for you. Our goal: to provide a clear, comprehensive and fun boater safety course, so that you can get on with the theory and go boating... NOW!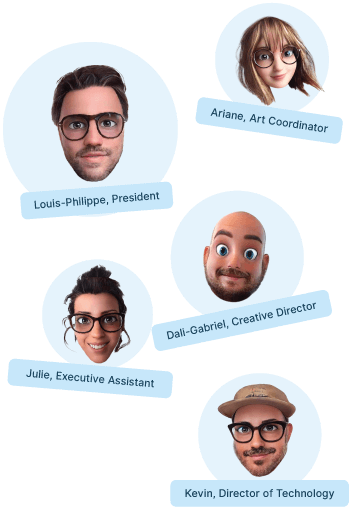 FAQ - Boating in Virginia
Do I need to complete a boating safety course to operate a motorboat in Virginia?

Yes

All Motorboat operators with a 10 hp or greater motor, regardless of age

AND

All PWC (Personal Watercraft such as jet skis, Sea Doos) operators need to take a boating safety course.

Who is exempt from having to complete a boating safety course in Virginia?

boaters in possession of a valid license to operate a vessel issued to maritime personnel by the U. S. Coast Guard or a marine certificate issued by the Canadian government are already covered. The law also allows for

a 90 day temporary operator's certificate for the owner(s) of a newly acquired boat. This nonrenewable temporary operator's certificate would be issued along with the certificate of number (boat registration) and gives the owner(s) of a newly acquired boat 90 days within which to successfully complete a boater safety education course, or successfully complete the equivalency exam

operation with a rental or lease agreement from a motorboat rental or leasing business and completion of a dockside safety checklist

operation under onboard direct supervision of a person who already meets the education requirement (so you can teach your kids or other family members/friends how to more safely operate a boat)

operation by non-residents operating a boat registered in another state if they meet the applicable boating safety education requirements of their state of residency

operation by Virginia registered commercial fishermen or a person under their direct supervision while operating the commercial fisherman's boat

operation by law enforcement officers while they are engaged in the performance of their official duties

operation of the motorboat due to the illness or physical impairment of the initial operator and is returning the boat to shore in order to provide assistance or care for the operator

Provides documentation that he is serving or has qualified as a surface warfare officer or enlisted surface warfare specialist in the United States Navy.

Provides documentation that he is serving or has qualified as an Officer of the Deck Underway, boat coxswain, boat officer, boat operator, watercraft operator, or Marine Deck Officer in any branch of the Armed Forces of the United States, United States Coast Guard, or Merchant Marine.

I do not have a driver's license. Can I still complete the Virginia boating safety course?

You are not required to have a state driver's license in order to obtain a boating education course.

Do you need to register your boat in Virginia?

Registrations are required for every recreational boat in Virginia. Sailboats under 18', kayaks, pedal boats, and canoes only need to be registered if they are motorized.

Where do I register a motorized boat in Virginia?

Do I have to register a canoe?

When you register your boat in Virginia, what will you receive as proof?

What are the age restrictions to drive a motorboat in Virginia?

For a PWC, the minimum operator age continues to be age 16, except those 14 or 15 year olds who have completed and passed a course can operate. This has been the law since 1999 and has not changed.

For a motorboat, there continues to be no minimum operator age.

At what minimum age can a person be certified in Virginia?

No age limit as long as they can pass the test. However, it is fairly difficult for youngsters under the age of about 12 to complete and pass a course. Remember though that youngsters can operate a boat under onboard direct supervision of a person who meets the boating safety education requirement.

Do I need a boating certificate if I'm only operating a jet ski/PWC in Virginia?

To operate a PWC / jet ski in Virginia, everyone must be able to prove they have successfully completed an approved boating safety course.

How can I get a replacement boating education card if I've lost it?

Before we can replace your boating card we must be sure that we originally issued it to you. Check with us by calling our toll-free number at 1 877 661-1938 to talk to an agent, or send us an email including your date of birth and we will contact you by email within 24 hours, during our office hours.

If you are certain that you took your online course with AceBoater.com, please log into your dashboard and click on "Order Replacement Cards".

Why should I choose ACEBOATER.com?

we have hundreds of illustrations that will help you to better understand the content;

our online course is available 24/7.

you can access our online support by phone, email or chat.

we offer multi-platform training.

our Policy has always been, "Satisfaction guaranteed or your money back"!

How long are boating safety certificates valid in Virginia?

Forever - they do not expire.

What does the course cost?

Only $ 39.95 (online course, final test and online certificate included).

Is Virginia boating safety certificate accepted in other states?

Yes. All states that require boater education certification will recognize the Virginia Boat Operator's Certificate, due to a NASBLA-approved course reciprocity for non-residents.

Who is required to wear a USCG approved lifejacket (PFD)?

According to Virginia boating laws, every vessel must carry one wearable USCG-approved PFD for each person on board. In ADDITION, at least 1 USCG approved Type IV (ring buoy or seat cushion) is required on all recreational boats 16 feet or greater except for:

personal watercraft ;

non-motorized canoes and kayaks 16' in length or greater;

racing shells, rowing sculls, racing canoes and racing kayaks;

sail boards;

vessels of the United States used by foreign competitors while practicing for or racing in competitions.