Pleasure Craft License Transport Canada
What is a pleasure craft license in Canada?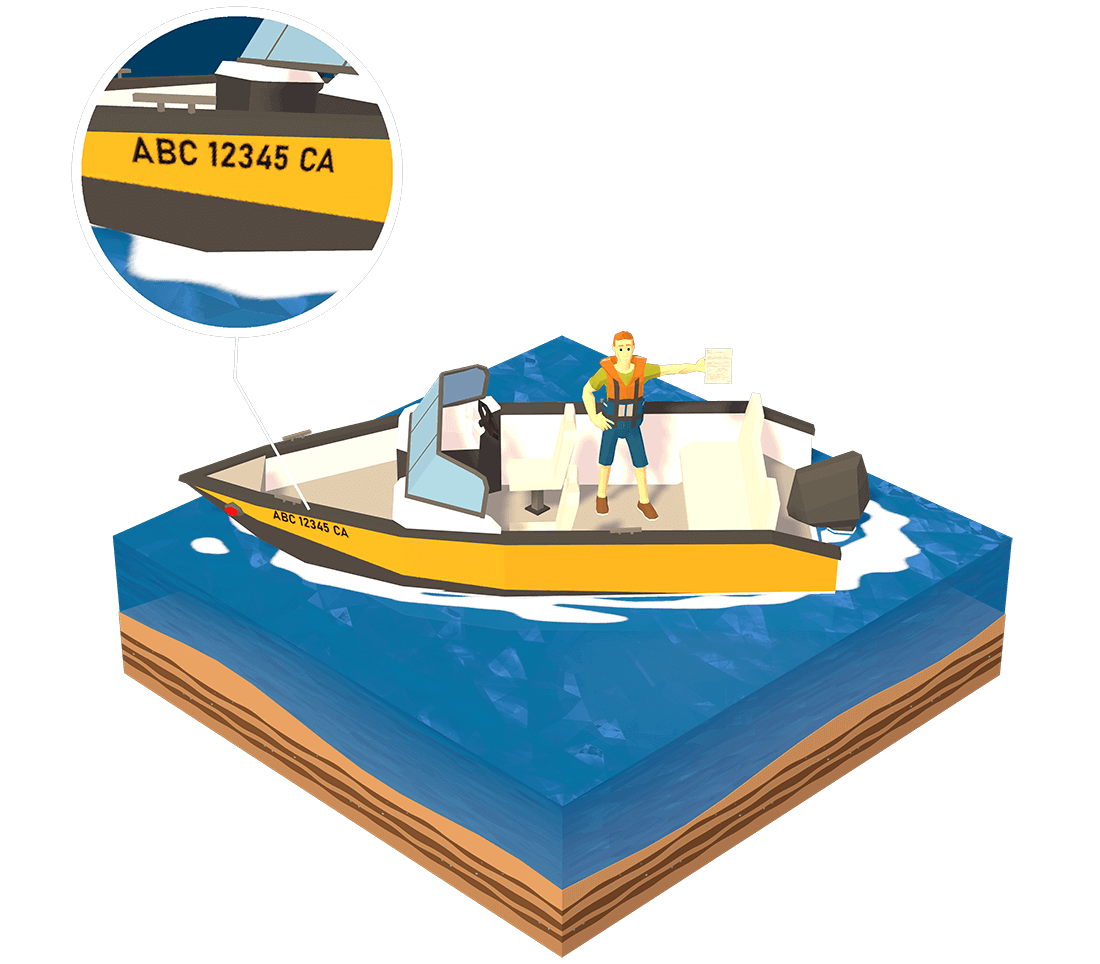 A pleasure craft licence is a document with a unique licence number for a pleasure craft. So do not confuse pleasure craft license with the pleasure craft operator card which is actually the card that operators of power boats must have on board their vessel at all times.
The law requires all pleasure craft powered by 10 horsepower (7.5 kW) or more engine, to have a pleasure craft license.
The pleasure craft licensing system allows Search and Rescue personnel to access information 24 hours a day, seven days a week in the event of an emergency.
How long is a pleasure craft license valid for?
Due to recent changes, pleasure craft licenses are now valid for 10 years. If there are changes to your name or address in that time, you must update your license.
How should I display the license number on my pleasure craft?
You must display your pleasure craft license number above the waterline on both sides of the bow, as far forward as practical, and where it is easy to see. The numbers must be in block letters, at least 7.5 cm (3") high, and must contrast with the colour of the background. You do not need a pleasure craft license if a boat is registered.
You must carry a copy of your Pleasure Craft License on board at all times and display the pleasure craft license number on the bow of your boat above the waterline on both sides in block characters.
Pleasure craft license cost?
No fee is required to get a pleasure craft license.
How do I get a pleasure craft license?
A pleasure craft license can be obtained by applying to the Pleasure Craft Licensing Centre in Fredericton and can be transferred to successive owners of the pleasure craft. It must be kept on board at all times. instead of licensing their vessel, pleasure craft operators could register it with Transport Canada. However, a pleasure craft license does not prove ownership. When entering another country, be sure to have proof of ownership for your boat along with its pleasure craft license. Not having the proper documents on board can result in delays or trouble clearing customs, or even a fine. The information on the license must be kept up to date. A pleasure craft may be operated without an accurate name or address on the license until the day on which the owner of the pleasure craft receives an updated license, up to a maximum of 90 days from the day of the change of name or address, if, in addition to the license, documents are carried on board confirming the new name or address and the date of the change.
If you choose to submit your request for your NEW Pleasure Craft License online: Pleasure Craft Electronic Licensing System (PCELS).
These rules apply to: Ontario, Alberta, British Columbia, Quebec, Newfoundland, Nova Scotia, New Brunswick, Saskatchewan, Manitoba, Prince Edward Island and NorthWest Territories.