Pleasure Craft Operator Card (PCOC) Replacement Canadian Boating License
Our students' favorite choice!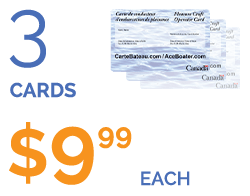 Advantages of owning many Pleasure Craft Operator Cards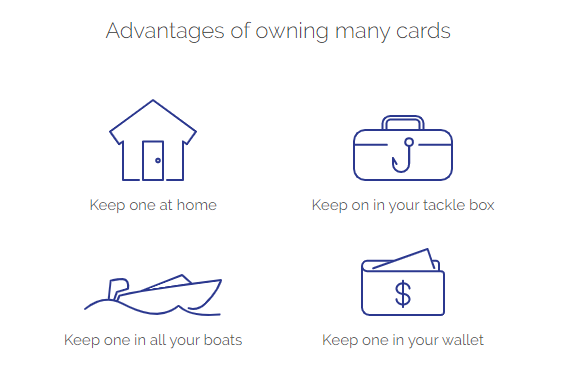 We strongly recommend that you order extra cards. Take advantage of our special discounts.
Please remember that you must have an original boating card on board at all times while you are boating.
Unfortunately, a photocopy of your card is not legal proof of competency.
Please note that the fine is $250.00 plus costs if you are caught without your card while you are operating the boat.
Replace your damaged or lost PCOC
If you know that you did your course with Aceboater.com, please fill out the online form or call us 1-877-661-1938 to order a replacement card.
If you lost your card, we can only replace it if we can find your name in our database. If you have a copy of your old damaged card, we can issue a replacement card.
If you don't have a proof and we can't find your name, you can request a replacement card authorization from Transport Canada at 1-800-267-6687.