Inflatable PFD's restrictions
You can purchase inflatable PFD's, but you must understand how to use and care for them if they are to work properly. You must also understand during which activities and under what conditions they are approved for. Above all, remember that one of the rules is that you have to be wearing an inflatable personal flotation device for it to be approved on an open boat such as a small aluminum boat. If the boat is not open then you only need to wear it while you're on deck or in the cockpit.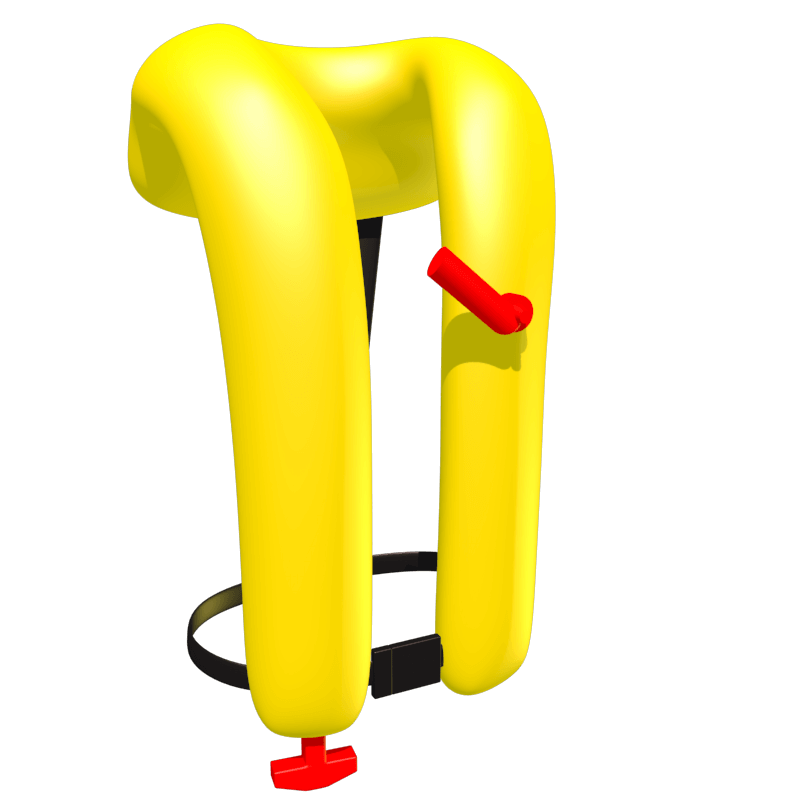 Inflatable PFD's are not made to be used during the following activities:
by anyone under 16 years old;
by anyone who weighs less than 36.3 kg (80 lbs);
on a personal watercraft; or
for white-water paddling activities.
Inflatable PFDs come in the following two styles:
vest types that can be inflated orally, manually (with a CO2 system) or automatically; and
pouch types that can be orally inflated or manually inflated by pulling a toggle to activate a CO2 inflation system.
Although these PFDs inflate quickly, for weak swimmers it can seem like it takes forever. All Canadian-approved inflatable PFDs have an oral inflation tube in case the CO2 inflation system fails. This tube could be hard to use when you are trying to keep your head above water. An emergency is no time to try out a new device. Inflatable PFDs should come with an owner's manual. Look for it and read it carefully. Try the personal flotation device on under supervision and before heading out to make sure you know how to use it.